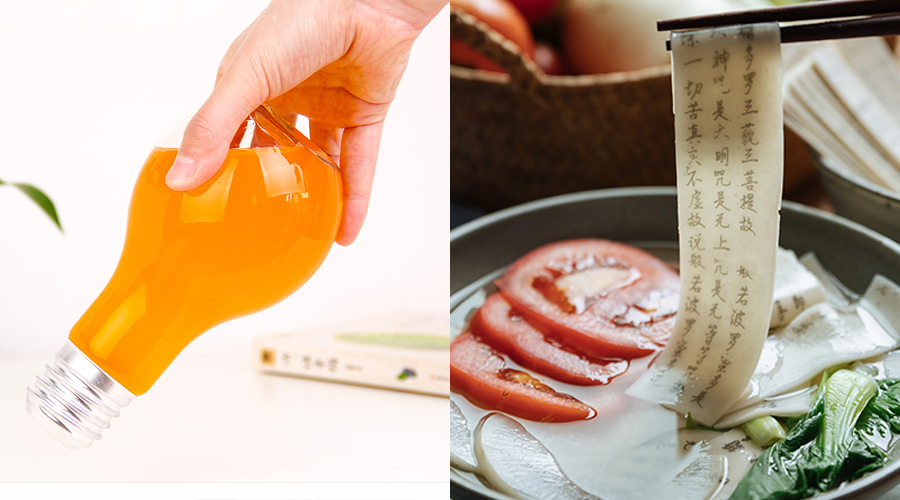 Infuse some chilled water with cucumber, lemon or lime slices, serve it up in this bad boy and you will be the coolest on the block.

These noodles are covered in Chinese characters written in an edible ink. They make your Chinese test cheat sheets look like child's play.
Choose from different boxes that give you an activity to try every day to improve productivity, happiness and find love!
Here's a cute, small object to store your cute, small objects in.

Challenge your local ayis to a dumpling making contest with your new secret weapon: the dumpling press!
Sipping on a cold beverage straight out of a lightbulb bottle is surefire way to brighten up your day.
According to the product details, after it grows up this dragon will be able to spray fire, fly up to 30,000 feet high carrying up to 7 people, and cruise at a speed of 700 kilometers per hour.
Buy a piece of American history right here in China.
They might look like 30 RMB slippers, but only you will know the difference.
Got a cool, cheap or crazy product find of your own? Submit it to social@baopals.com for a chance for it to be featured in our next CCC as the Customer Find of the Week! If we choose to feature your submission, you'll be the lucky recipient of a 50 RMB voucher.