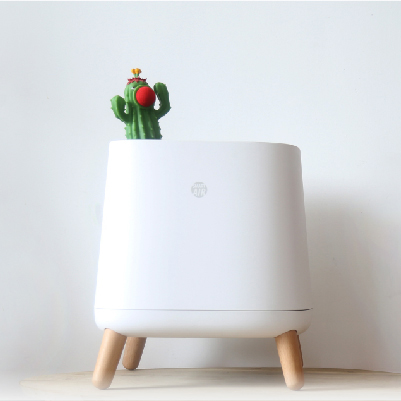 Sqair Air Purifier
Are you loving that China air? The Sqair was funded in only 10 days on Kickstarter and is one of the cheapest air purifier options currently on the market.

Cute Tissue Box
Whether you are laughing or crying or sneezing because of what you're seeing on the news, he's got you covered.
Toothpaste Squeezer * 2
Because there is no greater sin than wasting the last bit of toothpaste in the tube.

Umbrella Hat
If you have truly assimilated to China, this isn't for blocking the rain. It's for blocking the sun!
Anti-Snore Mouth Guard
Don't forget to take it off before you head out for work in the morning or your neighbors might call the police.
Cooking Protective Helmet
Have you ever had hot oil or water splash in your face while cooking? This is a serious problem that has injured billions of people. Protect yourself today!
Got a cool, cheap or crazy product find of your own? Submit it to social@baopals.com for a chance for it to be featured in our next CCC as a Customer Find! If we choose to feature your submission, you'll be the lucky recipient of a 50 RMB voucher.