There will always be that one shirt that is just a little too long, or that one pair of pants that got too tight after the first wash. Wouldn't it be great to be able to take clothing apart and tailor it to fit us perfectly?
Here is everything you need to design, create and sew your own clothing. All of these items are perfect for beginners, and are also great for someone that already owns a sewing machine and wants to perfect their craft. If you need sewing inspiration, check out our men's and women's apparel departments!
Start With The Basics
Let's start slow and simple. These are a few items you need before you can start to create your first masterpiece.
Compact Sewing Kit
This little kit contains everything you need to get started. It has safety pins, buttons, thread and more for emergency situations (if a button falls off or a seam rips).
Multi-Size Sketch Books
It is important to feel inspired and motivated before starting a project. Write or sketch all of your ideas in this pad.
Sewing Machine Thread
It is good to have many thread color options so you can match with everything.
Measure Twice, Cut Once
Many designs end up messy, or imprecise because not every measurement is perfect.
Mini Measuring Tape
This soft, convenient measuring tape will help you take better measurements of the body.
Fabric Scissors
Remember that you want your scissors sharp, so you'll need separate scissors for paper and fabric.
Create & Draw Out Your Design
After measuring out the item you want to make, the next step is getting everything ready for the sewing machine.
Large Roll Brown Paper
Sketch out all of your measurements on this paper, and remember to add an extra inch of space for sewing.
Pin & Sew
As you mark the fabric, you can pin the pattern paper to the fabric. It is also useful to pin the back and front of your fabric before sewing.
Red Tomato Needle Cushion
Store your needles in this cushion so nothing falls on the floor and hurts you later.
Floral Printed Fabric
Lastly we have some fabric. Feel free to browse all of these amazing fabrics to find what suits you.
Sewing Machine and Tools
It is possible to create your masterpiece by hand, but these tools are available to make your life much easier.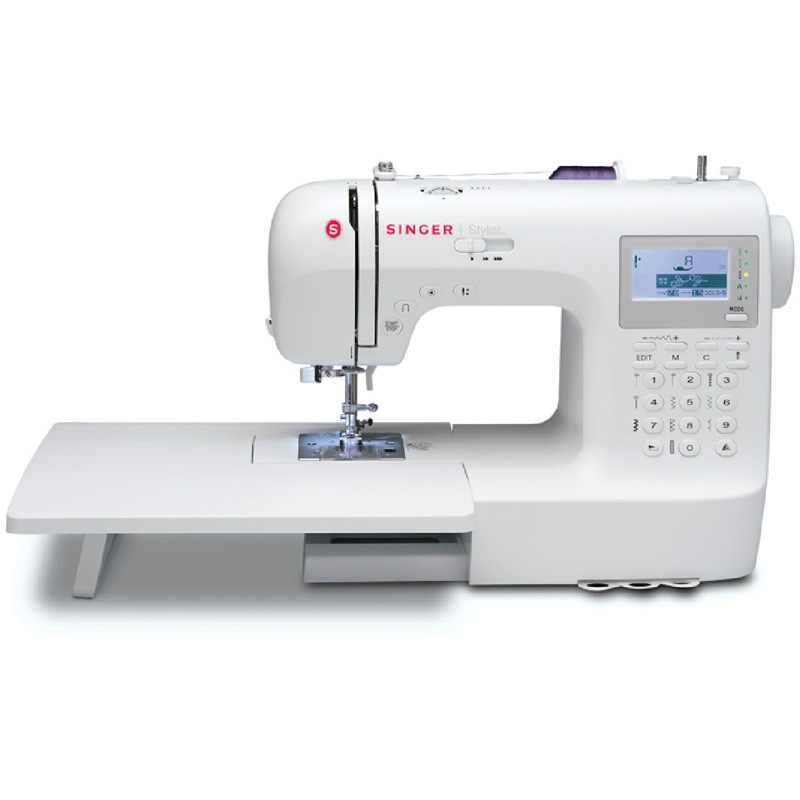 Singer Sewing Machine
This is a classic, reputable sewing machine with all the bits and bobs ready for you.
Mini Sewing Machine
This smaller sewing machine is more affordable and can also be a great purchase for a beginner sewing enthusiast so they can learn the ropes.
Mannequin (Various SIzes Available)
A mannequin is very handy if you are sewing for someone of a different size, or if you can't easily make adjustments on yourself. Don't forget to also browse different zippers to finish off any bigger garment.