1. Receive a text message with a 6 digit code.
2. Select "用户取件" on the top left of the interface
3. Enter your 6 digit code and… voila! Locker open!
Lost your pickup code? No to worry, you can resend the code by selecting "快递查询" next to the magnifying glass icon and entering in your phone number.
Alternatively, you can follow GeGe box on WeChat by scanning the QR code below.
1. Enter account and click tracking (indicated in red below)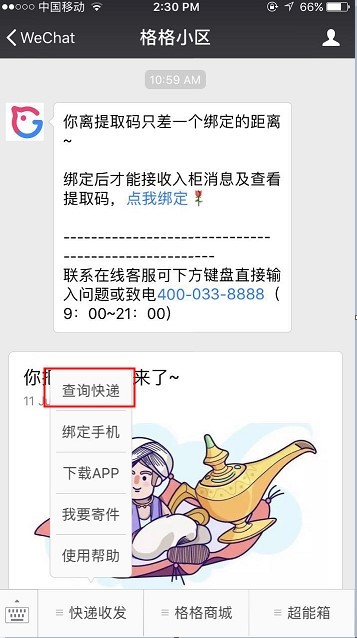 2. Bind it with your phone