Win A 250 RMB Baopals Voucher!
E-mail social@baopals.com with a photo in your Baopals Halloween costume by November 1st for a chance to win big! We will be selecting our favorite submissions and letting our WeChat followers vote for the champion.
If you win, you'll be the lucky recipient of a ¥250 VOUCHER to spend on whatever you desire!
This one's for the people who couldn't be bothered to get their Halloween costume together earlier in the month. The procrastinators, the slackers, the dreamers... Here are some last minute Halloween costume ideas that are sure to impress people (with your ability to pull something off at the last minute, that is).
Bubble Bath
Inflate some white balloons to pin on a T-shirt, add a shower cap and a loofah, and there you have it. You're a bubble bath!
The Bachelorette
Put on your fanciest dress and then ask everyone at the party if they'll accept your rose.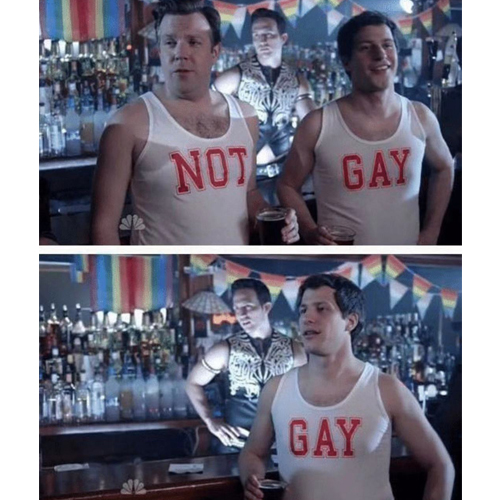 Funny Couple T-Shirts
If you and your best bro haven't prepare for Halloween yet, try to convince him to re-create this famous scene with you.
Face & Body Paint
Quickly transform into an animal, superhero or just paint a little design on your face and call it a day.
Beer Pong
Glue some solo cups to a piece of cardboard, hang it around your neck and get ready to dodge ping pong balls all night!
Sia
The only thing you need to buy is Sia's famous black and white wig. Then just add some various black and white clothing that you already own. You are titanium.
Feather Boa
Pair a feather boa with your favorite dress and heels for a quick and easy flapper costume. Find a rich guy to marry and you'll be a real Daisy Buchanan!
Faux Silk Robe
Channel your inner playboy with a silky robe, best worn without anything underneath it.
Fake Leaves
Dress like a happy tree and have a bearded friend wear a button up and be Bob Ross painting you.
Hawaiian Shirt
Grab a map, camera, adopt a dazed and confused expression on your face and voilà! You are a tourist.
Security Guard Uniform
The unsung heroes of China are its security guards. To really get into the role, take naps or stand around with your arms crossed.
Halloween Temporary Tattoos
Not a fan of painting? How about these quick and easy temporary tattoos?
For more spooktacular goodies, our Halloween Department is your one-stop shop for costumes, decorations, party supplies, accessories, treats, and more. And if you're looking for more costume options, be sure to check out our very own hand-picked collections!