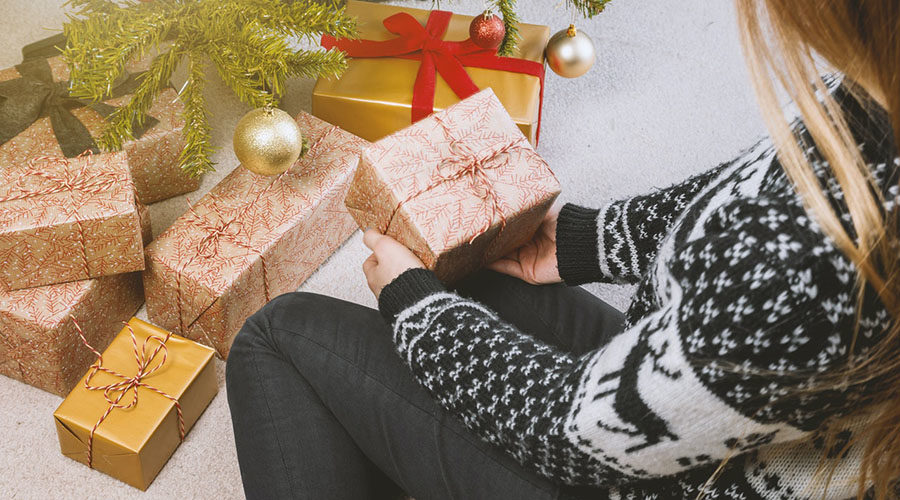 Christmas is coming soon! We are all looking forward to the inviting smell of hot chocolate, the comfort of warm fuzzy socks and the excitement that you feel when you see nicely wrapped gifts under the tree. If you haven't bought your Christmas gifts yet, or better yet have not told anyone what you want yet, we've got you covered.
Accessories
Red and green are the colors of Christmas. Prepare to look great this holiday!
Snowflake Fluffy Ball Ear Clips
No piercings? No problem! These ear clips are easy to use, and they are fluffy too.
Clothing
Who wouldn't want matching Christmas themed pajamas?
Christmas Sweaters
Ho ho ho! This sweater is perfect for a night in with your family and friends. Find more of our favorites here.
Crewneck Christmas Sweater
There are multiple designs to choose from! Pick your favorite for this holiday.
Christmas Socks
Snuggle up next to a fireplace with these Christmas themed socks on to keep your feet warm!
Technology
Make sure your most-used electronics are feeling the Christmas spirit too.
Phone Charger Protector
Broken phone chargers are no fun...this Christmas themed protector will keep it safe from harm.
Power Bank & Hand Warmer (2 in 1)
Something that charges your phone and warms your hands? The perfect combination.
Food
Some people say that the best part about Christmas is the food...
Swiss Miss Hot Chocolate
A warm cup of hot chocolate with a couple of marshmallows sounds like a perfect night to us!
POP Weaver Butter Popcorn
Put some into to the microwave for a fresh batch of popcorn to munch on while watching 'The Grinch'.
Decorations
Bring the Christmas vibe to your home with these jolly decorations.
Festive String Lights
Looking to put some lights up in your room? We got you the perfect string lights to hang during Christmas (or year round).
Ornament Hanging Lights
Hang them up on your balcony or window to make people smile as they pass by.
Small Christmas Tree
Don't have the room for a full-sized tree? This little tree fits perfectly on a tabletop to keep the Christmas spirit alive in your home or office.