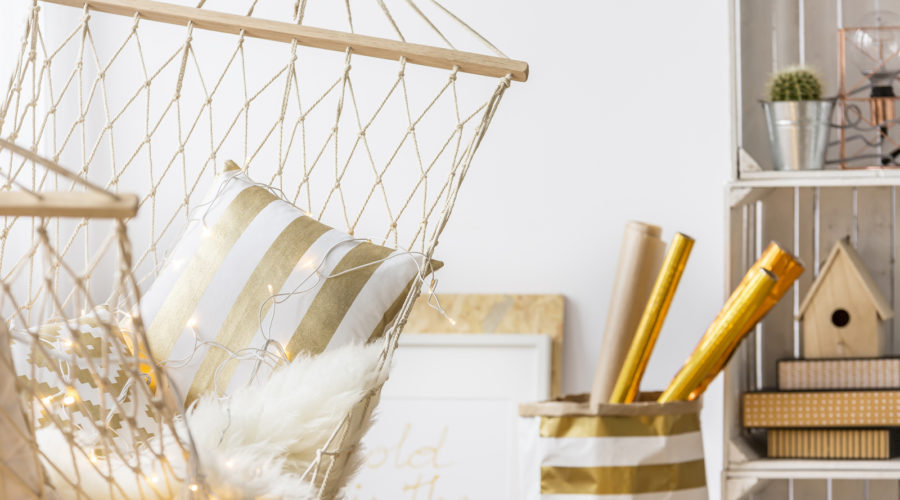 A few small touches can make a big difference in warming up a bedroom and making it infinitely more inviting and cozy. We can't think of a single reason not to give it a try for yourself.
All of our images are taken from the product's details tab, and you may click on the images to take you to the actual product.
---
Nothing is better than getting out of bed (or into bed) and sinking into a soft sheepskin rug. The presence of this kind of rug in a bedroom somehow makes it significantly more cozy and classy. It's a phenomenon we can't explain.
---
Brighten up a room with some beautiful plants that add color and depth to a bedroom. Try a real plant or opt for an artificial plant that will stay healthy forever.
---
A thick plush blanket is just the excuse you needed to justify staying in bed all day. There's nothing quite like rolling yourself up into a warm burrito of happiness while reading good book or watching your favorite TV show.
---
The number one rule of making a bedroom more cozy is stopping the use of the awful fluorescent lighting that comes with the apartment. The elegant solution is a table lamp that doubles as a work of art and warm light source.
---
A tapestry is the bedroom decorator on a budget's best friend. It takes care of an entire wall and provides a statement piece for the entire bedroom if positioned wisely.
---
You never need an excuse to buy more pillows.