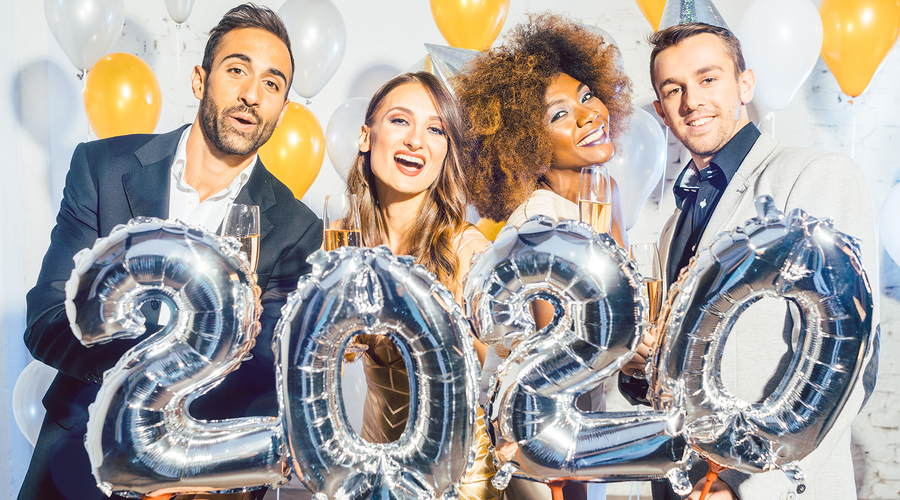 There are two types of people: those that love New Year's Eve and think it's the best night of the year, and those that find it to be a huge anticlimax (we think those people are wrong). Regardless of whether you are brave enough to go out out for NYE, or simply having a chilled night at home… Baopals has everything you could possible need to see the new year in with style: decorations, plenty of booze, party games and more!
Decorations
Spruce up your apartment to see the new year in with these jazzy decorations! We have decorations for your house and yourself… you know novelty sunglasses are the accessory of the decade right? And don't miss our Parties & Occasions department for more.
Party Supplies
If you're hosting a party – these are the things that you're bound to forget. Make sure you have enough cups for everyone, in order to be the hostess with the mostess.
Party Games
Let's face it, drinking games are a tried and tested way of getting everyone in the party mood – and more drunk than when they started playing. Here's a selection of games that get straight to the point for NYE.
Drinks
In order to play the drinking games, you're going to need some drinks! We've got drinks for all budgets: from baijiu, to beer, to Bollinger. Warning: playing beer pong with the baijiu will not end well! Be sure to check out the Beer & Wine or Bar & Liquor departments for more.
Outfits
You've got the house looking all nice and decorated, the alcohol is chilling, the games are ready – now you need something to wear! New Year's Eve is the one night a year where there is no such thing as "too much": think glitz and glam, sequins and glitter. Here are three outfits that scream "2020 is going to be my year!"