Having lived in a hot, reasonably humid climate most of my life, I never really needed to change my skincare routine seasonally, nor did I understand the purpose of sheet masks. Living in China changed that for me. October came around, and when the temperature and humidity dropped suddenly my skin was so dry and sensitive it literally started flaking. No amount of warm water was helping this ordeal. A Chinese colleague approached me with some Japanese facial sheet masks, and explained that it would restore my skin's "barrier". I wasn't sure what that meant, but I was desperate, so I didn't question her and just went ahead and tried it out. Well, I was certainly amazed, the next day my skin was so moist and silky. I decided to buy more of the masks and tried out a couple of other brands and products. I started doing a bunch of research and asked around to learn about the best winter skincare products. Here's what I found. Season appropriate humor included. Hopefully winter doesn't already have you too cracked up.
Sheet Masks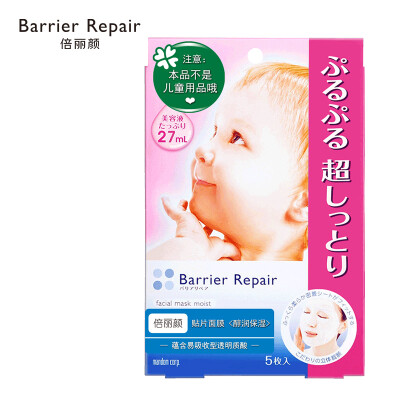 Mandan Barrier Repair Sheet Masks, 3 * 5 Packs
These were the masks given to me by my colleague. Great to start out with, and sold for a decent price too.
Dr. Jart Vital Hydra Solution Sheet Masks, 5 Pack
This is a very popular brand and they have tons of amazing reviews. This one is recommended for intense hydration.
CLIV Hyaluronic Acid Sheet Masks, 5 Pack
These are probably one of my favorites. I found them to not only hydrate and plump, but improved my skin's overall appearance.
Medi Heal N.M.F Aquaring Masks, 10 Pack
I am currently using these masks. They are only moderately moisturizing, but still great for sensitive, dry skin.
SKEDERM Snail Jelly Masks, 10 Pack
If you really want to splurge on some fancy sheet masks you can try these out.
Laneige Water Sleeping Mask, 100ml
Apply over your usual night-time regime essences, serums and creams. Leave on overnight and wake up with super hydrated skin. Great for long flights.
DHC Oil Cleanser 200ml & Facial Scrub 100g Combo
An oil cleanser will help you remove make-up without drying out your skin.
Innisfree Olive Real Facial Mist, 80ml
A nice product from a trustworthy, environmentally conscious brand.
CosRX Advanced Snail Mucin 96, 100ml
The use of snail mucin in skin care dates back to Ancient Greece. It is said to contain allantoin, glycolic acid and hyaluronic acid, along with other beneficial substances.
Purito Centelle Green Level Recovery Cream, 50g
This is a great SOS (Save Our Skin) cream for when skin is very dry, red and sensitive and needs to be rescued now.
Belief Aqua Bomb, 50ml
I use this personally and love that it hydrates all day, plumps and does not block pores. It's amazing stuff.
Lipcare
Lips so chapped people can hear you smile? Why not try one of these balms.
Laneige Lip Mask, 3g
An overnight mask for your lips that will leave them as soft and plump as Angelina Jolie's.
Burt's Bees Lip Balm, 4.5g
If you are looking for a more natural option, Burt's Bees has a great variety of lip balms to choose from.
Carmex Lip Balm, 10g
This is great for lips that are really cracked up; it begins to relieve and repair almost immediately.
Body Lotions
What is a dermatologist's favorite aspect of Harry Potter? Quit-itch. These body lotions are sure to help you with any itchy, dry skin.
For Your Hands
Why are your hands so reliable? Because you can always count of them. Here are some of our favorite brands for your hands.
Treat Your Feet
Stop looking like you moonwalked through flour with these great foot products.
For Little Ones
These products are specially formulated for the most delicate skin.
Humidifiers
What's the leading cause of dry skin? Towels… and low humidity levels of course. Try out some of these humidifiers for your home, office or handbag.
Guest writer Sarah J. Pretorius is an English teacher in Dalian, China. She is a mother to an inquisitive and energetic 3 year old boy. Aspiring writer and photographer. Eccentric, yoga enthusiast, avid reader, lover of art, poetry and music.