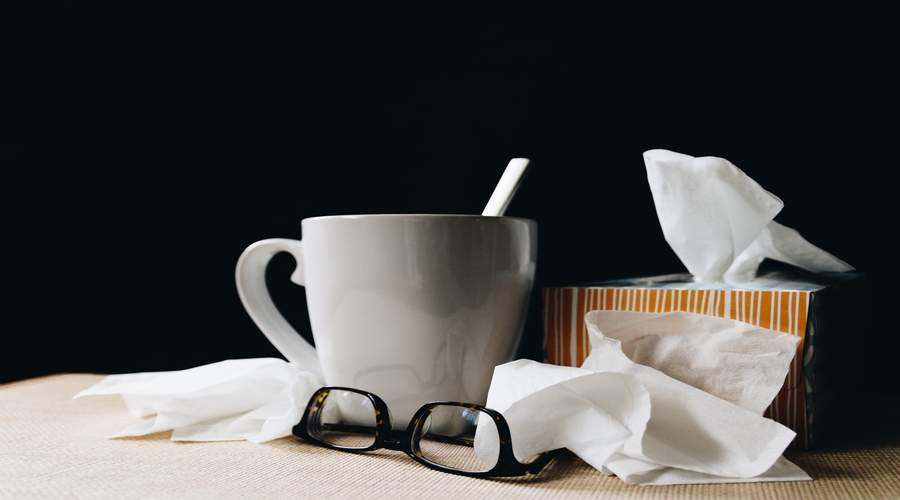 It's said that prevention is better than cure, but when prevention fails, treatment prevails. It's easy to rush into buying a ton of meds in the hopes of a quick recovery, but from my experience we should allow our bodies time to recuperate as naturally as possible. This leads to the growth of a healthier and stronger immune system. Here are some tips to get you from illness to wellness.
Sinus infections can lead to terrible headaches, and the infection can eventually move down into the throat or chest. Why not try a nasal irrigator to help clear up nasal congestion? Mix nasal salts in sterile water as per instruction and pour into one side of your nose, letting it drip out of the other side.
Saline Nasal Passage Cleaner
Remember to keep your head tilted at a 45-degree angle during the irrigation.
Baby Nasal Aspirator
A nasal aspirator is great for babies or smaller kids whose noses are blocked up.
Colds or the flu got you feeling blue? A strong cup of ginger tea is sure to bring to you some glee. Here's my recipe. Brew on a medium to low heat for about 15-20 minutes.
1.5 lts of drinking water (you can top it up as it boils down)
4 tablespoons of freshly grated ginger
1 tablespoon of turmeric
1 tablespoon of cinnamon
3 freshly squeezed lemons
Organic raw, unfiltered honey. Sweeten to your preference. Wait for your tea to cool down before adding the honey; you don't want the heat to kill the raw enzymes.
Korean Ginseng Soup, 1kg
A warm bowl of chicken soup always brings comfort when sick. If you are feeling too weak to make your own, why not try this ready-made Korean chicken ginseng soup. Simply warm it up and jump back into bed. Ginseng has been proven to boost the immune system and is a potent anti-oxidant.
Eucalyptus Essential Oil, 50ml
Add a few drops of eucalyptus essential oil into the water of your humidifier to help open your airways.
Stomach bugs are no joke; they can leave you severely dehydrated. Whether bacterial, viral or parasitic, they leave gut flora imbalanced and in complete turmoil, especially if you've had to take an antibiotic.
ORS Rehydration Salts
Although it is hard to keep anything down, it's important to stay hydrated and replace your electrolytes.
Multi-Strain Probiotic Powder
It's vital to replace and encourage the regrowth of good gut bacteria. A multi-strain probiotic can help achieve this, along with prebiotic foods. This product is great for the entire family and it contains lactobacillus acidophilus, which is a very beneficial strain.
Remember to be patient with yourself when you are sick. Plenty of rest, fluids, and TLC will go a long way!
Guest writer Sarah J. Pretorius is an English teacher in Dalian, China. Aspiring writer, photographer and artist. Eccentric, yoga enthusiast, avid reader, lover of poetry and music. She is also a mother to an inquisitive and energetic 3 year old boy.