We warmly welcome the arrival of the new Eco-Friendly Department! This is where you can find all of the products you need to transform your kitchen, bathroom, bedroom and travel habits into a more environmentally sound way of living. Let's highlight some of the products that have a gentle impact on our environment.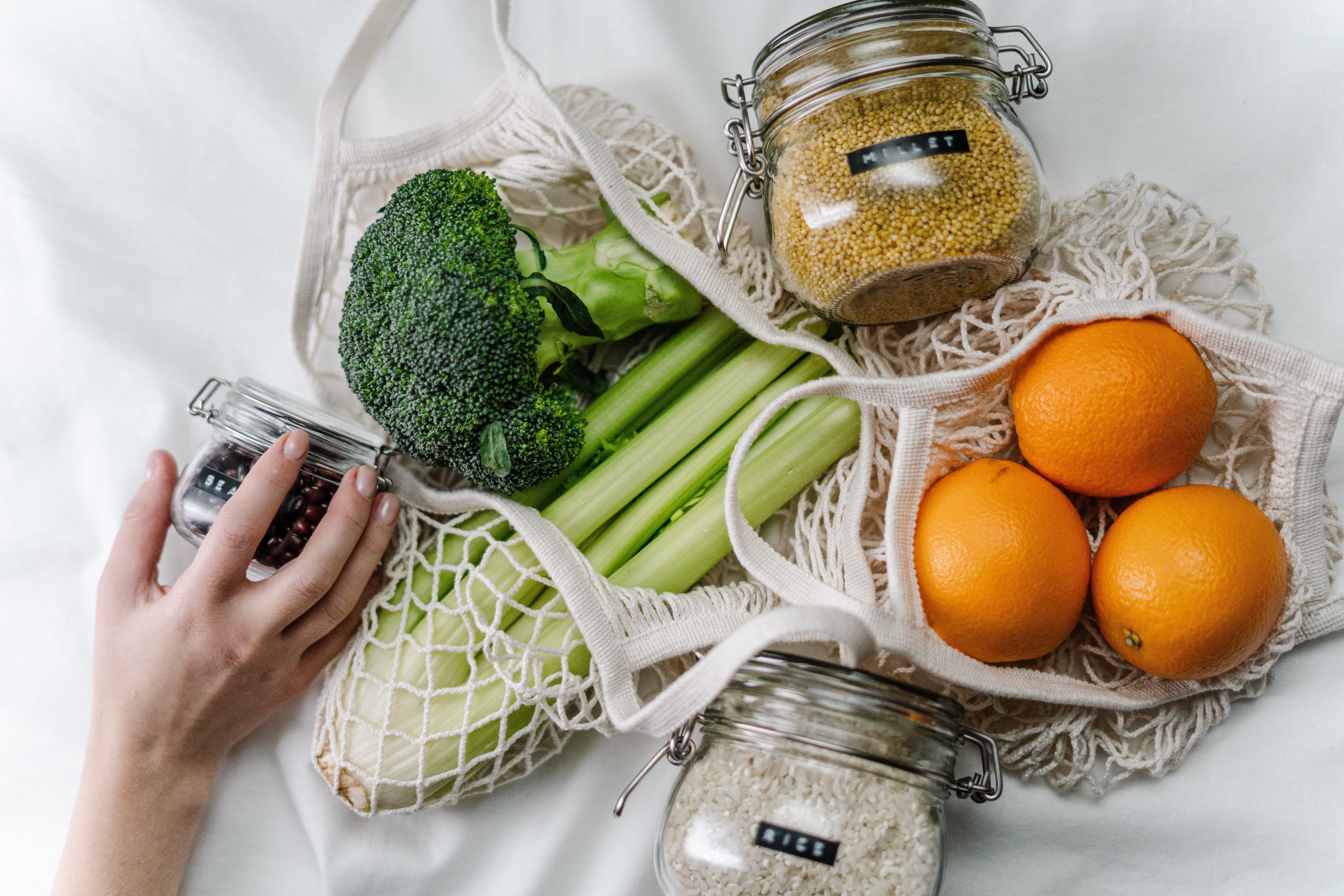 Stock up your pantry with a variety of dried beans, grains and nuts! Buying dried beans/legumes reduces the amount of packaging, as opposed to the tinned versions (this reduces the amount of energy to produce and the amount of waste generated).  Create a zero-waste kitchen by displaying your lentils, buckwheat and nutritional yeast in glass jars. Speaking of zero-waste, don't forget a produce-shopper's best friend: cotton reusable bags for the freshest package-free fruits and veggies.
Another must-have are many members of the coconut family. This diverse and sustainable crop yields so many fantastic products: Coconut oil, milk, chips, shells and art (and can be used in so many areas of the house: kitchen, bathroom, living room!). Read more about the superstar of a material here.
Spruce up your home gardening repertoire with a wide array of herbs, seeds and plants that gladly earn green finger status. A food-tastic way to reduce your waste is by having a handy compost bin (suitable for any size home/ kitchen /garden). Explore the lovely aroma of lavender, the woody whoosh of rosemary and clean freshness of eucalyptus essential oil - perfect for creating homemade natural cleaners (check out this easy DIY here).
We've got your self-care necessities down to the T as we highlight products that bring you back to earth! Browse a variety of easy replaceable items that are reusable: menstrual cup, makeup remover pads and a sandalwood comb. Or take a look at the brands that are bouncing to the forefront of sustainability in beauty.
Revel in the softness of biodegradable toilet paper (made from bamboo) as your feline friend revels in their tofu cat litter.
There's an entire green world waiting to be explored, so, happy sustainable shopping!