The Mid-Autumn Festival is a harvest festival celebrated by ethnic Chinese people on the 15th day of the 8th month of the lunar calendar, which generally falls around late September to early October when there is a full moon in the night sky. It's also celebrated throughout Vietnam, Taiwan and throughout many other countries in Asia. This year's celebration in China is on September 24th, so be sure to save the date!
This joyous occasion is traditionally celebrated by gathering together with family and friends, giving thanks and praying for longevity and a prosperous future. This year, try participating in the festivities yourself and celebrate this beautiful Chinese festival with your loved ones! Here are some products popular with locals during this fun celebration.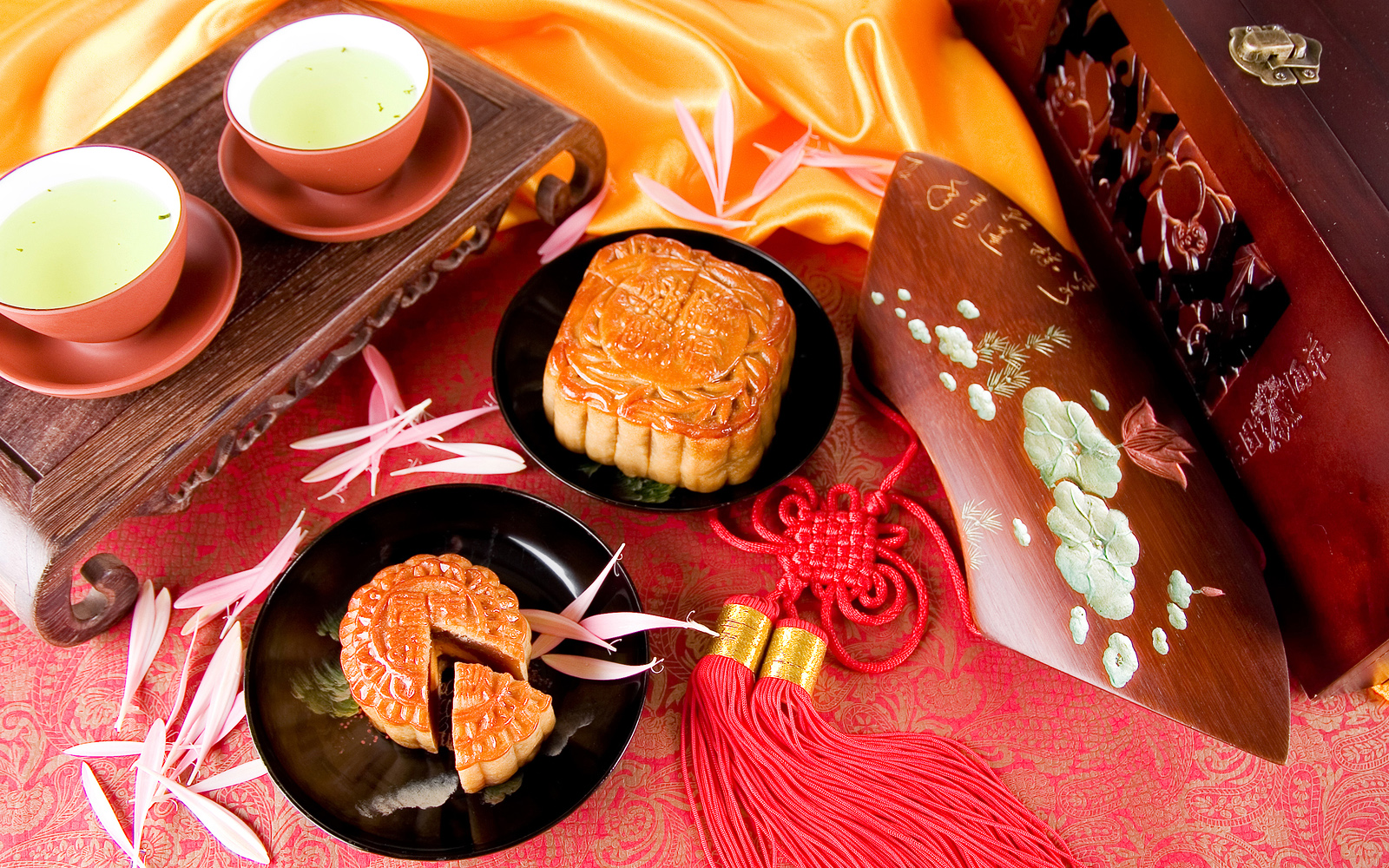 Mooncakes are most commonly associated with the Mid Autumn Festival and are traditionally eaten and exchanged between family and friends. Traditional fillings are usually made from red bean, lotus seed paste, jujubes or salted duck egg yolks. However, in more recent years new creative mooncake flavors have popped up in the market, including "snow skin" mooncakes which are typically served cold.
Mooncakes can be very sweet, so they are traditionally balanced out with a strong cup of tea. Chinese people are very well known for their high consumption of tea, so if you want to celebrate the festival with some Chinese friends you can never go wrong with offering them some tea. Try some for yourself and see why everyone in China loves drinking it so much!
Lanterns are commonly found anytime there are any celebrations held in China, and the Mid-Autumn Festival is no exception. Lanterns may be hung on the trees and outside homes, or you can bring them along to the park. Lanterns will make any evening more special, and people of all ages love to look at them. Not to mention, they make for a great photo to send friends back home that only have Halloween to look forward to...
The Mid-Autumn festival falls during the same harvest time every year, and fruits during this time are considered the best by the Chinese. The most popular fruits for the Mid-Autumn Festival are pears, grapes, grapefruits, and pomegranates. They are all perfectly ripe in autumn and are believed to evoke prosperity. For example, eating a pear during the Mid-Autumn Festival means your family won't ever be apart!
If you're living in Zhejiang province, you may already be familiar with one of the region's most popular delicacies - fresh hairy crabs! They are in season in the fall and are best eaten during September and October. Known for their tender meat and delicious taste, hairy crabs are very popular during this time of the year. Try cooking some at home with friends for a delicious and fun challenge.