It was 2016 and I had been in Shenyang, China for approximately two months before I found out I was pregnant. My partner seemed sure that everything would be okay, "We can do this!" he said, but for me, the anxiety kicked in about absolutely everything. From air pollution, vitamins, our apartment and work, to hospitals and language barriers.
Alas, everything worked out in the end. We moved to a bigger apartment, I wore a mask in the pollution, we found an international hospital, I adopted a healthy eating plan, did prenatal yoga, worked until 8 months and did a ton of online shopping. Of course I missed out on the baby bump attention from family and friends, and unfortunately had no baby shower but otherwise my pregnancy turned out to be pretty easy, and I found everything I needed to feel comfortable online. It's been four years and we are still in China with a healthy and active three year old son. So if you are planning on getting pregnant or already are pregnant, here are a couple of things that turned my pregnancy into a wonderful experience.
Nutrition & Supplements
I didn't experience any unhealthy cravings nor did I get morning sickness, and I think I can thank good nutrition, vitamins and supplements for that. Do the research and talk to your doctor. Your caloric intake only needs to go up in the second trimester by about 340 calories and 450 in the 3rd trimester. This figure also varies according to your pre-pregnancy weight. I recommend cutting out processed sugars and carbs, as well vegetable oils. Stick to a simple diet of whole grains, proteins, healthy fats and lots of veggies and fruits. Don't forget to choose organic natural products whenever you can.
Elevit Pregnancy Multi-Vitamin * 100 Tablets
My preferred pregnancy vitamin based on research and reviews. They have more variety now though, so be sure to choose according to your specific needs.
Caltrate MaMa Calcium Supplement, 60 tablets
I used to call these my happy vitamins. They have vitamin D3 in them and my pregnancy mood swings subsided after I started taking them.
A2 Maternal Milk Formula, 900g
Calcium is super important when pregnant. After all, you are literally growing little bones. A2 milk is worth a try if you have difficulty digesting regular milk.
Natural Unsweetened Rice & Almond Milk, 1L
Almond milk has a ton of nutrients like vitamin D, vitamin B12, and calcium and is also considered a good alternative to regular cow's milk while pregnant. Go for the unsweetened option and sweeten with raw honey instead.
Gelatin Powder, 200g
Try consuming a scoop of collagen in the morning and scoop of of gelatin at night, mixed with a little juice. I swear this played a big part in why I didn't get stretch marks.
Self-Care
Pregnancy can take a real toll on your body, energy levels and emotions, so it's important to keep pampering yourself.
Palmer's Cocoa Butter Maternity Gift Pack
Use daily after you shower to lock the moisture into your skin. Keeping your skin soft and supple during pregnancy is an effective way to prevent stretch marks. Find more great skincare products in the Palmer's Flagship Store.
Boom Boom Organic Virgin Coconut Oil, 500ml
Massage into your skin daily (especially the belly), as often as you want.
Sukin Shampoo & Conditioner, 500ml
Rub a dub dub, mum's in the tub. Wash your hair with peace of mind, knowing the nasties not added list is longer than the ingredients added list.
Sukin Natural Deodorant, 125ml
Another amazing Sukin product. Keep yourself smelling fresh throughout your pregnancy with aluminum-free deodorant.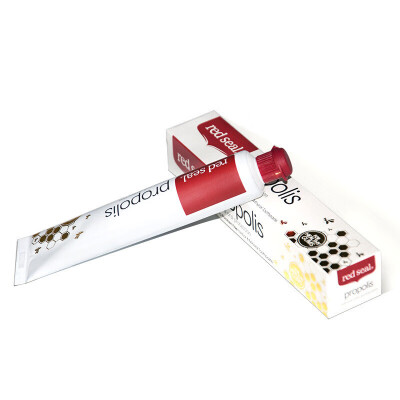 Red Seal Fluoride-Free Toothpaste, 100g
Pregnant woman are more prone to gingivitis and bleeding gums. Red Seal offers a great ranges of fluoride and paraben free toothpastes that are not tested on animals.
Comfort
Feeling comfortable is key, especially when you always feel like you need to pee.
Maternity Shirts
Classic maternity shirts go really well with leggings and some comfy pumps or sneakers.
Maternity Pillows
Once your baby arrives you won't be getting much sleep, so make the best out of your peaceful nights now and rest well.
A really useful website to subscribe to for free is babycentre. They have pregnancy and baby growth charts, along with almost every bit of information you need while pregnant. Its was amazing to refer to throughout my pregnancy and was even more helpful after my little one arrived.
And be sure to check out the Baopals Nursery & Maternity Department for more great products!
Guest writer Sarah J. Pretorius is an English teacher in Dalian, China. She is a mother to an inquisitive and energetic 3 year old boy. Aspiring writer and photographer. Eccentric, yoga enthusiast, avid reader, lover of art, poetry and music.