Step up your sustainability with six fantastic materials: coconut, hemp, bamboo, beeswax, linen and straw! These materials are commonly used for everyday products and can be produced without expending non-renewable resources. We love the following products because they are natural, renewable, require less energy to extract and/or are carbon neutral.
Coconut
We are coconuts for coconuts! Coconut is a sustainable material as it is fully biodegradable. Herbicides or pesticides are not commonly required for coconut farms. It is a terrific alternative to wood and helps prevent deforestation. Coconut production is CO2 neutral and they are harvested by hand, minimizing tractor usage.
Fresh Coconuts (9)
The riveting process of opening up and eating your own coconut is joyful: make your way through the husk, shell, flesh and finally indulge in drinking the water. The water is filled with electrolytes, making it refreshing and healthy!
Coconut Whipping Cream
Copra is known as the coconut "meat" that has been dried and is used to make coconut milk, cream and coconut flour. Use it as a substitute for your gluten-free baking needs.
Coconut Milk, 400ml
Coconut milk makes a fab addition to your kitchen cupboard and even your shower! Use the milk as a hair conditioner for shiny, soft and healthy hair.
Coconut Bowls
The beauty of eating out of an imperfect, textural bowl is that you know an entire product is being used: both the flesh and shell of the coconut!
Bamboo
Bamboo is a crop that has many advantages over conventional crop cultivation: it can self-regenerate, grows quickly and does not require fertilizer. The eco-friendliness in bamboo products lies in the fact that they haven't been chemically processed, possess antibacterial properties, and that they are naturally pest resistant and 100% biodegradable.
Bamboo Plant Pots
Add more warmth to your lounge with bamboo plant pots. Bamboo pots are the safer, stronger option in comparison to glass, as they are shatter-proof.
Bamboo Toothbrush
These toothbrushes are biodegradable. When finished: cut off the bristles and stick the handle in your garden, compost or feel free to reuse!
Bamboo Napkins
These tissues are soft on the skin, eco-friendly, compostable, convenient and sustainable. They can be used as disposable tissues or as napkins.
Bamboo Travel Cutlery
Keep this set in your travel bag and skip the plastic options on your next pit-stop.
Bamboo Coffee Mug
Choosing to purchase one reusable coffee mug can help you save money (some coffee shops offer discounts when you bring your own cup) and reduce your individual environmental impact on the landfills.
Bamboo Fiber Facecloth
This deep cleansing cloth retains heat for much longer, making it ideal for steaming the skin and refining pores with minimal irritation on your skin.
Hemp
Hemp as a textile is long-lasting, durable and extremely versatile. Hemp fabric ages like a fine wine; it gets better, softer and improves over time as you wear it. It is UV resistant and breathable, and requires 50% less water to grow crops during a season compared to conventional cotton. Hemp can meet our fundamental needs: as food (as a plant that contains all the necessary amino acids and essential fatty acids needed for bodily functions), shelter (used to make hempcrete, fibreboard and fibreglass), clothes (beautiful garments, textiles and rope) and energy (it can be used as fuel, and is used in food and personal care products).
Hemp Summer Dress
Feel light and airy this summer with a sustainable dress that looks great and feels amazing on your skin!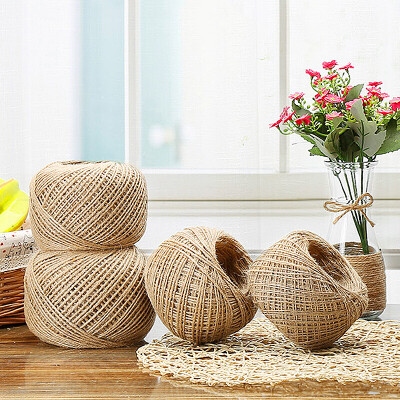 Hemp Rope
Hemp is the traditional fiber for making ropes due to its durability, flexibility, strength and water resistance.
CBD Hemp Anti-Acne Face Mask
Hemp's moisturizing properties (filled with beneficial oils), prove to be a better alternative to chemicals present in some lotions and cosmetics.
Beeswax
Beeswax requires no energy to be produced, as it is extracted as a bi-product from the beehive along with honey. Sustainable beekeeping contributes to flourishing meadows, and the process of harvesting beeswax and honey has minimal impact on the environment.
Natural Beeswax Candle
The negative ions found in beeswax candles can help counteract pollutants in the air and help improve overall air quality.
Beeswax Food Wraps
Beeswax wraps act as a natural barrier as they lock in moisture and are impermeable. The food being wrapped can still breathe naturally.
Natural Beeswax Lipbalm
The natural emulsifiers found in beeswax retain moisture in the skin, helping prevent chapped and dry lips.
Linen
Linen is grown using the flax plant, which requires a fraction of water and very little (if any) fertilizer. Good quality linen can be up to three times more durable than cotton, which means you will need to replace a linen garment fewer times.
Linen Napkins
Linen napkins add elegance to your dinner table, lessen the impact on the environment and can be washed many times.
Linen Bedding
This bedding is breathable and bacteria-resistant. If you look after your linen products correctly, they could last for years!
Straw
Straw acts as a bi-product of the agricultural industry and is used for construction, upholstery, basketry and animal feed. As an organic and cheap material, it is carbon neutral if it is grown back once is has been burned. Straw bales act as a protector against the elements in building construction with their fantastic insulative properties.
Hand-Woven Straw Basket
The lip work technique is bounding and coiling continuous lengths of straw – use for transporting or containing bedding, produce, toys, etc.
If you are interested in finding more sustainable products for your home, check out our new Eco-Friendly Department!