Olá, oi! In our World Series, we profile 15 products from a country that we think capture that nation's culture and lifestyle. Today: Brazil.
The largest country in Latin/South America, Brazil has a unique culture. It is the only country in South America that speaks Portuguese. Brazil is full of family lifestyle, big dinners and a touch of relaxed vibes. We hope this collection of Brazilian items will remind our Brazilian shoppers of home and intrigue others to visit the wonderful country some day. From a range of Guarana to the most popular Brazilian-made flip flops, you can find it on Baopals.
Guarana, 350ml
Guarana is the first thing that comes to mind when we think of Brazilian taste. The fruit grows widely in Brazil and its unique flavor is captured in this popular soda.
Brasile Illy Coffee, 250g
Coffee is a normal part of the daily routine, but that amazing flavour is what makes it a good day. Keep those early morning memories and get energy in a great way.
CACHACA, 700ml
A bit of a different drink, but still a top priority. This is the base alcohol for caipirinha, Brazil's national cocktail! Get your Churrasco vibes ready with this tasty treat. Here's the quick recipe, and halfway through don't forget to top up with another 1/2 shot.
Tapioca Powder, 1kg
You no longer have to go without tapioca again. Put the powder in a bowl and add 1/3 cups of water. Slowly add a bit more as you stir. Break up any clumps. Once it is a chalk-like texture, get a sieve (to filter powder) and put it into a container. Put the fine tapioca in a pan on medium heat, wait for it to melt into a harder pancake, then flip. Add butter and cheese for a salty flavor, or add condensed milk for a sweet flavor. Enjoy!
Black Beans 500g
Soak the beans overnight. Add the drained beans to a pressure cooker with 1 cup of beans to 2 cups of water. Be careful with the pressure cooker. Cook for 1-2 hours or until soft. Add chopped garlic, diced onion, salt or any other seasoning you like. You can make extra and freeze it for any time. Add to warm rice and you are good to go.
Pāo De Queijo, 300g
Pāo De Queijo is that taste of happiness. Any problems could be easily fixed with this product. Fell off your bike? Got a bad grade? All answers point to Pāo De Queijo. Follow the instructions on the back and everything will be okay.
LACTA Assorted Chocolate
Do you want a taste of Brazil for an affordable price? This box has a range of chocolates and treats ready for you. Perfect for a day by the TV deciding which chocolate is best, or to share with friends and colleagues.
Brazilian Picanha/Steak, 1kg
Did someone say churrasco?  Treat yourself with this amazing meat. Add salt and a bit of olive oil, and grill to your heart's desire.
Brazil Jersey
Watch football games the right way, with an oversized Brazil jersey, face paint and plenty of screaming at the TV.
Havaianas
The world's number 1 flip flop brand, and for good reason! The most comfortable and durable rubber flip flops you can get. Believe the hype.
Summer Bikini
Everyone has their own style, and we recommend sifting through the most popular Baopals bikini reviews to find one you'll love!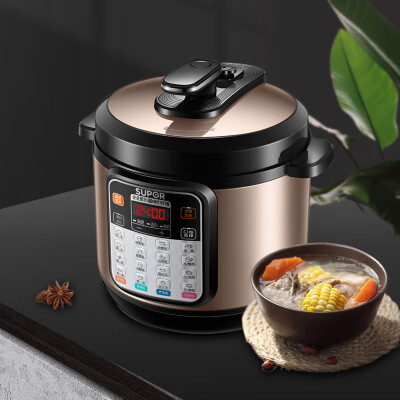 Midea Pressure Cooker
You can find thousands of pressure cookers on Baopals, but we like this one for its wealth of functions, sturdy build and large capacity. Don't worry about watching your beans cooking for 2 hours. Sit back and let it work for you. Get more meals with less stress.
Brazilian Bum Cream
Don't be fooled by the name! Although it works for your bottom, this product still comes out on top. If you want to give your body a treat, massage this on your bum. It might be that one thing that makes you feel extra perky.
Easy Hot Wax Machine
All that hair can really get in the way. Wax it all off and feel so much cooler in the summer.
Your Handy Guide to Brazilian Brigadeiro
Everything you need for this delicious Brazilian dessert can be found on Baopals and delivered to your door.
Ingredients:
1 can of condensed milk
1 teaspoon of honey
1 big big spoonful of butter
2 tablespoons of chocolate powder
Method:
1. Combine all ingredients in a pot.
2. Turn on the hob on medium to high heat. Mix like your life depends on it.
3. The mixture will rise, and then fall. Once it is thick you are done.
4. Put the Brigadeiro in a glass bowl and wait until cooled. Once cooled you can get a spoon and eat, or add water to your hands and roll into tiny balls. The balls can also be rolled in sprinkles for that extra touch.
Enjoy!